Free Printable Full Year Calendars
from
Printfree.com
Full Year Calendars to print directly from your browser. Cheap enough to write on, fold up, and throw in the glove box for reference. Nice enough to display in the office, yet very conservative on ink usage to keep printing costs down.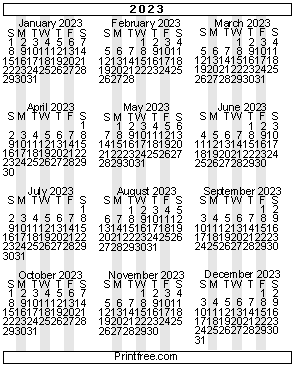 Calendar - 2023 for quick reference
Small Whole Year Calendar
One per page.